Posted on 22 May 2013 by Victoria St. George | 1 response
The key to book marketing? Start with a great product, a book about a topic a specific group of people cares about, written especially for those people to draw them in and make their lives better, richer, more something. Solve a problem, satisfy a need, scratch an itch. Start there, but do not stop there.
You must go much, much further than the creation of an excellent manuscript. If you want your book to sell, either to a publisher or directly to your readers, you need a killer marketing plan that helps you find and then speak directly to your intended audience.
Recently, I broke down the "marketing plan" section of book proposals for a client and thought it would be a good piece to share, a simple outline of the essential elements that are relevant no matter how you intend to publish. You can use this to help you develop a marketing plan for your own book, which you can share with your team, whether that includes an agent and publisher or not. Read more
Posted on 24 April 2013 by Karen Risch | No responses
Hi! Karen and Vicki,

Thanks for the tips about self-publishing. I recently decided to self-publish with Create Space and am getting ready to submit my work by the end of this week.

I have a particular question for you on grammar. I've had my manuscript proofread by some people. Between them, a few other people, and the differences in the grammar books I already have, there seems to be a disagreement on the usage of him/her vs. they/them. I am open to whatever information you can give me so that I can be sure to use the correct grammar in my book.

I was advised to put in a disclaimer about my particular grammar usage in the beginning of my book and have seen this done in many books, as follows: Read more
Posted on 15 April 2013 by Karen Risch | No responses
Gone are the days when the only legitimate way to publish was through some seemingly inaccessible New York bastion of lit-rah-chuh, when it took months and even years to turn your manuscript into booky goodness. Forget that. Now you can deliver your book to readers lickety-split in a form they want, all without messing with a middleman.
Ebooks are hot and getting hotter. Just in the last month, I've worked on three indie ebooks, and that's saying something, because I don't take on projects without a clear path to sales (meaning they must be solid manuscripts and have clearly defined audiences that the authors know how to reach), and I don't tackle subjects that aren't interesting to me personally. For two reasons, I shy away from books that don't meet those criteria: 1) working on stuff that isn't likely to find its audience would be like taking money from people for fairy dust, and 2) life's too short to spend time laboring over something I don't love.
Now, to have three ebooks qualify in one month alone … okay, you've got my attention.
All of them have been produced for Kindle, mainly because Amazon.com remains the powerhouse in this sphere. Kindle Direct Publishing (KDP) "allows you to self-publish your books and make them available on Kindle, iPad, iPhone, Android, Blackberry, Mac, and PC." (Other good options would include publishing for iBooks or developing an iPad app; see the amazing London: A City Through Time.)  Read more
Posted on 20 October 2012 by Karen Risch | 1 response
So you've been thinking about writing a nonfiction book, or you've started the process. Maybe you've put together your first draft of a book proposal, or you're already polishing it with finishing touches.
But is it any good?
Lately, Vicki and I have been working on some simple tools to help you ensure that you've done everything you can to make your book a success.
Why the flurry of activity? Because we're both heading to Las Vegas to contribute our expertise to Author 101 University, which is billed as a "crash course in getting published from top industry insiders." Vicki will present a session on working with collaborators, and we'll be there for four days, October 24-28, meeting and advising people who are in the process of writing, marketing, and publishing their books.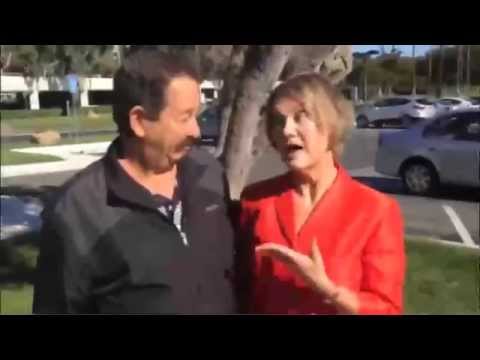 So we got busy putting together the pieces of a package to help people at that event, and now we're sharing two of our favorites with you. The white paper is yours for free — just click on the link above. And here now is something else that even the Author 101 attendees won't get without paying for it. Read more
Posted on 20 April 2012 by Karen Risch | No responses
Hi Karen and Vicki,

Can you please help me? You could classify me as a rookie in the writing / author field. My question is what is meant by "finding your voice" in writing? Then how do you use it? I know these are very open questions. Any guidance will help.

— Chris
Hey, Chris!
For nonfiction, finding your voice in writing means settling into a style of expression that sounds like you and conveys your unique presence. It doesn't necessarily come across like your conversational style, or your presentational style, but it might.
Most people arrive at their voice through trial and error; in other words, you think about the kind of personality you want to put on the page, and then go for it. Does it work? Does it feel natural? Can you sustain it? This is a matter of practice.
"Using it" simply means writing in that style.
Posted on 19 April 2012 by Victoria St. George | 2 responses
Recently, I received two simple questions from a friend: "What makes writing good?  How would you recommend someone write well?"
Herewith, my response:
Once you get past the basics of knowing where to put the nouns and the verbs, most writing is "good" or "not good" depending on context.
You need to be very clear about what and who your writing is for. What's the goal? Self-expression? education? emotional impact? spiritual message? intellectual enlightenment? marketing? political persuasion? Are you writing a love letter or a polemic or an instruction manual or (fill in the blank)? Your writing needs to be put in service of your goals.
And you need to know who you want to read your stuff. You'd write differently for a business audience or a personal development audience, for kids or adults, etc. The clearer you are about your reader, the better your writing will be.
Connect

Chatter

Topics

Link Love

Now Reading